WE ARE OPEN
WE ARE OPEN – Lee Miller Rehab is deemed an essential business and is open. We are in strict adherence to Governor Hogan's Directives and are practicing social distancing and antiseptic practices in our offices. Telemedicine is also available if appropriate to your recovery.
Lee Miller Rehabilitation Associates
Physical Therapy & Outpatient Rehabilitation in Catonsville and Owings MIlls, MD
Schedule Now
Get in Touch
2 East Rolling Crossroads, Ste 57
Catonsville, MD 21228
20 Crossroads Drive, Ste 13
Owings Mill, MD 21117
Open Hours
Mon – Fri — 8:30am – 6:00pm
Saturday — 8:30am – 6:00pm
Sunday — 8:30am – 1:00pm
Physical Therapy and Rehabilitation in Owings Mills or Catonsville, MD
Why Patients Choose Lee Miller Rehab and Associates
Welcome to Lee Miller Rehabilitation Associates!  We offer physical therapy and outpatient rehabilitation services in Catonsville and Owings Mills, Maryland. Many patient tell us that we succeed where others have not.
Here is an example:
My Recovery "is nothing short of a miracle!"
I'm a 67 year old woman who was having typical aging pains and aches, arthritis etc until I fell. I Discovered my cervical spine was narrowing and pinching nerves causing bizarre symptoms. I felt housebound and depressed. Then I found Lee Miller physical therapy. Truthfully I didn't think it would help me enough to avoid the neck surgery that is just waiting down the road. It's been 6 months and I have done so well that I can be discharged. This is nothing short of a miracle. I cannot say enough about Lee and all his staff. Everyone one of them is wonderful. The saddest part is I won't get to see them all weekly. But I have an arsenal of exercises and equipment so I can maintain myself. I haven't felt this limber and pain free in over twenty years at least. These guys are the Best!!
Betsy F – Google 5-Star Review
When you come to Lee Miller Rehabilitation Associates,  you receive the highest quality of care from our licensed physical therapists.  Our Physical Therapists are also board certified in specialty areas.  Our hands-on approach and patient-friendly services have been helping patients in Baltimore recover from injuries and surgery for over 15 years.  We repair your moving parts!
Physical Therapy Customized for Your Needs
Your treatment is enhanced by incorporating an exceptionally thorough initial evaluation.  Whether you are suffering from injury, chronic pain, recovering from surgery, or getting back to the sport you love, the process starts with a careful history and physical evaluation.  At LMRA, we are careful to look for underlying causes, past injuries, your age, and physical condition as well as your medical orders and history. Our two offices in Owings Mills and Catonsville are conveniently located to make your appointments easier.
Lee Miller believes that manual techniques are a wonderful diagnostic tool as well as a tool used in recovery and rehabilitation.  Often, we uncover underlying issues that, when addressed, may contribute to your recovery.
Rapid Recovery by Partnership with Our Patients
Patient Education is a critical component of physical therapy.  Understanding how joints move and how to apply exercises unique to your condition can not only speed your recovery but will help avoid re-injury. At LMRA, you can rely on excellent PT, practiced by expert therapists that will act as your coach, committed to your long term physical wellbeing.
We Are One of the Top Rehabilitation Specialists in Your Area.
"The first time I walked in the door of this therapist office, I was greeted with a friendly smile and felt so as ease. The therapists are very professional and use the latest up to date equipment. I have been going here for two months and it is amazing how much better my neck and shoulder feel. I would highly recommend Lee Miller Rehabilitation."
Frequently Asked Questions
Will my insurance cover physical therapy treatments?
Most every insurance carrier includes a provision for PT treatments, including Blue Cross/Blue Shield, GEICO, Hartford, Injured Worker's Insurance Fund, Kemper National, Medicare, Prudential and dozens more. If you are not sure about coverage just call our office. Our knowledgeable and friendly office staff will help facilitate the paperwork between you and your insurance carrier by the time you come in for your first visit.
Tell me more about rehabilitation for Medicare Patients.
Our offices are one of the few free-standing facilities in the area which are Medicare-certified as outpatient rehabilitation agencies. This enables our Medicare patients to have better coverage for services than most outpatient facilities which have restraints on the amount of service which can be performed – regardless of the need.
Do I need a physician referral for treatment?
No. You can come directly to physical therapy without a referral from your doctor. *Insurance requirements may vary.
What should I bring to my first appointment?
Please bring your insurance card and picture ID, prescription for physical therapy, and any medical reports related to your injury, comfortable loose clothing and tennis shoes.
How long are appointments?
The initial evaluation and treatment visits are about 90 minutes long.
How do I know if I need physical therapy?
Physical therapy can help with literally dozens of illnesses and ailments that may prevent a person from performing normal daily functions at work, school or home. If you are not sure you can be helped, just call and we'll speak with you over the phone. Of course, many times your doctor may recommend physical therapy treatment. The bottom line? If you have pain, we can help.
What type of injuries do you treat?
We treat and rehabilitate all types of problems – from sprained ankles to total joint replacements. Also: reconstruction of ligaments and tendons, "tennis elbow", amputations, neurological diseases such as multiple sclerosis and stroke, chronic neck or back pain related to injury or simply poor posture or faulty body mechanics, wounds, foot disorders and more.
Is it difficult to get an appointment?
Not at all. We have appointments during the day and at night. We are also open on Saturdays, when needed. For added convenience we have two locations, both with free parking.
What should I wear to my appointments?
For leg or back injuries, please wear shorts or loose fitting pants and tennis shoes. If your injury is related to your arms or neck you can wear a loose fitting t-shirt. Gowns are available as needed.
Can I visit whichever facility is most convenient?
While you will work primarily with the same therapist at each appointment, if you need to visit our other facility for a particular appointment or set of appointments, we can make arrangements to work with your schedule.
Our Blog
Keep up to date on the latest news and exercises to help your rehabilitation.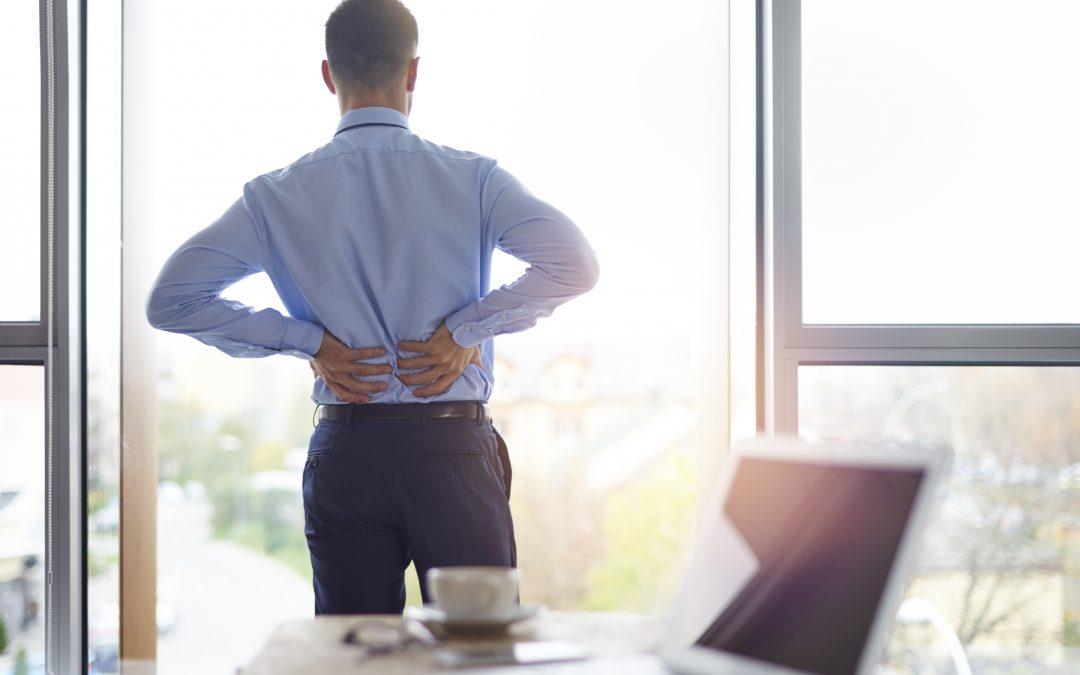 Lower back pain is one of the leading causes of disability worldwide. Ever wonder why? One reason: top risk factors for low back pain are incredibly common—including advancing age, excessive sitting, poor posture, obesity, and family history, to name a few. And while...