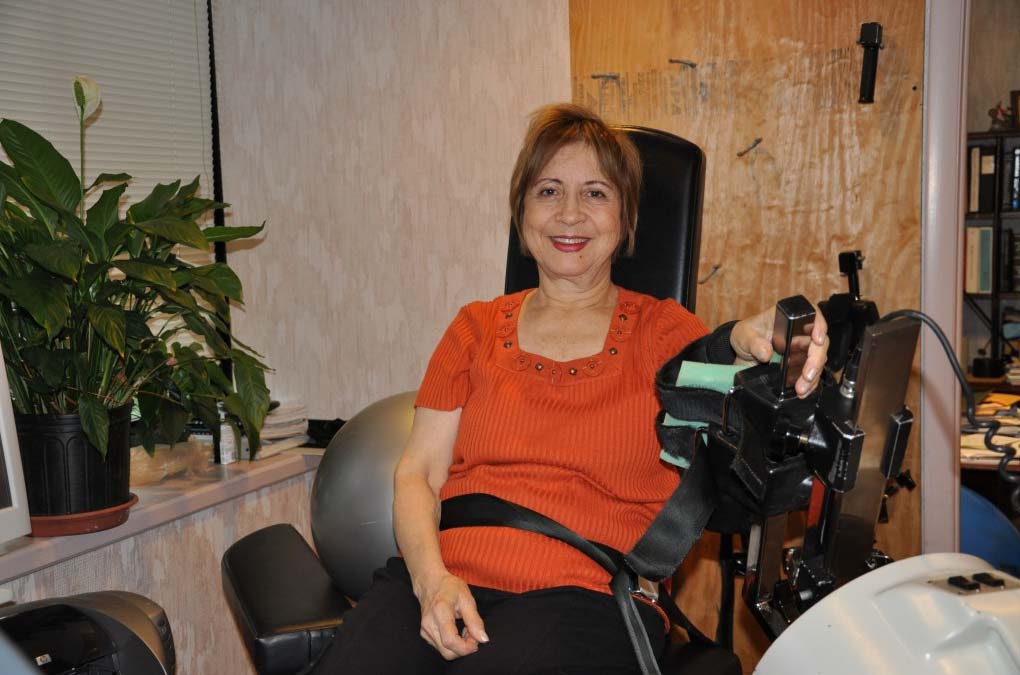 "The first time I walked in the door of this therapist office, I was greeted with a friendly smile and felt so at ease. The therapists are very professional and use the latest up to date equipment. I have been going here for two months and it is amazing how much better my neck and shoulder feel. I would highly recommend Lee Miller Rehabilitation." KL
See what our Owings Mills patients have to say about us!

Lee and his team of therapists are excellent at what they do. The first time I showed up and had to be brought in via a wheel chair and I left walking pushing a walker that same day. Great people and great work.
- Joshua Bl

Dr. Miller is very conscientious. He spends however much time it takes to make an accurate diagnosis. Very thorough! Unlike most physical therapists, he is an actual Dr. I felt like I was in excellent hands!
- Joe Adams

Lee Miller is a skilled and dedicated physical therapist. His helping me to walk again, after multiple foot surgeries, was almost unbelievable! I would recommend him as a physical therapist without reservation.
- Joan Chaskelson

Dr. Miller is an excellent physical therapist. He individualized my care to meet my specific needs. He is knowledgeable about many physical therapy approaches and was able to use a variety of strategies to enable me to reach my goal.
- Annette Snyder

AWESOME! This is the only way I can describe Lee Miller and Associates. They pay close attention to the needs of the clients and make sure that you leave better than you came. Thank you for keeping me in top condition.
- Faheem Hammett
Here what our Catonsville patients have to say about Lee Miller Rehabilitation Associates.

In just a matter of weeks, these really gifted individuals took me from constantly re-injuring myself to understanding the dynamics of a disabling episode that had taken over my life. Highly recommended.
- Paula Rothman

I have been at Lee Miller rehab for a while now after shoulder surgery and have been improving steadily! They now have me getting back to volleyball shape! Very happy to have found a personable, helpful practice.
- George Moore

Caring and very professional! None compares to the care you will receive from Lee and his amazing staff. Highly recommended!
- Teresa Menas

He is the best of the best. I can't say how he helped me with the severe neck pain I'd experienced after being rear ended abs having a cervical fusion. I'm fully functioning again with his help and pain and med free.
- Stella Miller

If you are in need of some excellent Physical Therapy you can't go wrong with Lee Miller Physical Therapy.
- Betty Sanford
Specialized Care for Your Physical Therapy Needs
At Lee Miller Rehab, we are your strongest proponents for rehabilitation. We believe that being well-informed about your specific health situation is the first step in your recovery. We will educate you on the specific aspects of physical therapy that will provide you with the best outcome. We will work closely with you and monitor your progress, making adjustments along the way that will speed your healing.​
If you have any questions or are would like to request an appointment, please fill out the form, and a member of our team will follow up with you ASAP.