Physical Therapy in
Owings Mills
Address:
20 Crossroads Drive,
Suite 13
Owings Mills, MD 21117
Phone: (410) 363-0015

info@leemillerrehab.com
Physical Therapy in Owings Mills, MD
Lee Miller Rehab Associates in Owings Mills is one of two locations. We have been practicing physical therapy in Owings Mills for over 30 years. Out success and the support of our patients led us to open a new location in Catonsville. We are excited to expand our services as we continue to serve our Owings Mills patients. Take a look at what your neighbors are saying about Lee Miller Rehab Associates. Our patients have taken the time to share their experience online. We are proud of the outstanding ratings and reviews from the people we have helped over the years.
What Makes Lee Miller Rehab the Best Choice for Owings Mills?
With our physical therapy practice being open over 30 years, we pride ourselves in having some of the most experienced physical therapists in the Baltimore area. We have therapists with many specialty certifications and doctoral degrees to evaluate and treat a variety of musculoskeletal, neurological, balance and movement disorder problems. Our individualized approach and experience allow us to develop a physical therapy plan that will not only get you back in your game, but will provide the tools you need to remain healthy.
Manage Pain with PT
A well designed rehabilitation plan can also reduce or eliminate pain. In our experience, we have seen painful conditions that have lasted for years and even decades be relieved with our treatment plans. We are experts at manual physical therapy, Dry Needling, and other highly specialized techniques focused on your short term recovery and long term well being. 
Physical Therapy and Rehabilitation Goes Well Beyond Injury 
Many people first discover physical therapy following and injury or surgery, often when their family doctor, orthopedist, or surgeon refers them.  The fact is that bad habits, like poor posture, how you hold your head, how you sleep, walk or run can have a negative impact on bio-mechanics of the human body.  Weight also stresses joints, muscles and tendons.  Did you know that PT can help with Jaw Pain or TMJ?
When you visit us for your first evaluation, whether on a referral from your doctor or a simple call to Lee Miller Rehab, (You do not require a physician referral to see a physical therapist) We will do a very thorough initial evaluation.   Obtaining a history from you and/or your doctor is a critical part of preparing an individualized plan.  We want to know about all of your aches and pains so that we can prepare a comprehensive plan for your optimal recovery from pain, injury or surgery.
 A partial List of Conditions Treated at our Owings Mills Location
Pre and post – Surgical Rehabilitation
Back and Neck Pain
Joint Replacement Therapy
Sprains, Strains, and Tendinitis
TM J
Muscle Bruises, Muscle Ruptures, and Myositis
Osteoarthritis
Degenerative Disc Disease
Degenerative Disc and Joint Disorder
Rotator Cuff and Shoulder Injuries  
Lee Miller, P.T., O.C.S. DscPT
Dr. Lee Miller graduated with a Bachelor's degree in physical therapy from the University of Maryland, School of Medicine in 1978 after obtaining his BA in biology from University of Maryland, Baltimore County. He obtained his board certification as a Clinical Orthopedic Specialist in 2003 and his Doctor of Science in Physical Therapy in 2008. He is very passionate about helping his patients obtain their maximum level of function and has dedicated his life to advancing his credentials to obtain new skills.
Teresa Kaidy, PT
Teresa Kaidy, PT completed her Physical Therapy degree at the University of Texas Health Science Center at San Antonio in 1990. In her career as a physical therapist, Teresa has worked in inpatient rehab, outpatient rehab, and home healthcare settings. Her experience includes neuro rehab, orthopedics, TMJ treatment, vestibular disorders, amputees, and pre and post-surgical joint care, as well as balance. She is recently board certified in dry needling, and excited about the potential this technique adds to her toolbox of skills to reduce pain and maximize patient function.
Please also visit our Catonsville Treatment Offices.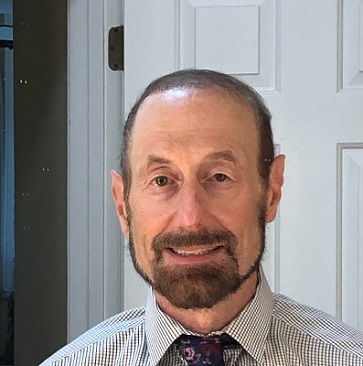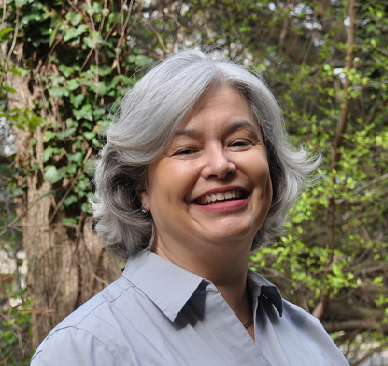 Lee Miller Rehab Associates Ratings and Reviews
Here what your neighbors are saying about our Physical Therapy.  Come and see the difference that a great PT or Rehab plan can make in your quality of life!  We trust you will want to shout it out as well!
Slide
Lee and his team of therapists are excellent at what they do. The first time I showed up and had to be brought in via a wheel chair and I left walking pushing a walker that same day. Great people and great work.

Slide-3
Dr. Miller is very contentious. He spends however much time it takes to make an accurate diagnosis. Very thorough! Unlike most physical therapists, he is an actual Dr. I felt like I was in excellent hands!

Slide-2
Lee Miller is a skilled and dedicated physical therapist. His helping me to walk again, after multiple foot surgeries, was almost unbelievable! I would recommend him as a physical therapist without reservation.

Slide-4
Dr. Miller is an excellent physical therapist. He individualized my care to meet my specific needs. He is knowledgeable about many physical therapy approaches and was able to use a variety of strategies to enable me to reach my goal.

Slide-5
AWESOME! This is the only way I can describe Lee Miller and Associates. They pay close attention to the needs of the clients and make sure that you leave better than you came. Thank you for keeping me in top condition.