Catonsville and Owings Mills Pain Management Therapy 
Many people who suffer from chronic, debilitating pain do not realize that physical therapy is one of the safest, most effect alternatives to opioids.   In fact, the Center for Disease Control and Prevention recommends physical therapy for management of most non-cancer based pain.  Opioids and other pain medications simply mask the pain.  Physical therapy works to resolve the source of the pain.
According to the CDC, physical therapy can be used in place of opioid medications when:
Risk of opioid addiction is high
Pain is from lower back, osteoarthritis or fibromyalgia
Patient/Doctor want to minimize the dosage of opioids used (combine PT with opioids)
Pain is chronic (lasts more than 90 days)
How Physical Therapy Works for Pain Management
Our goal is to treat your pain through hands-on exercise and movement.  We will educate and guide you in therapies which can reduce or resolve your pain.  Your therapy may include any of the following:
Heat and Ice (to control inflammation)
Low Impact Aerobic Exercises
Stretching and Pain Relief Exercises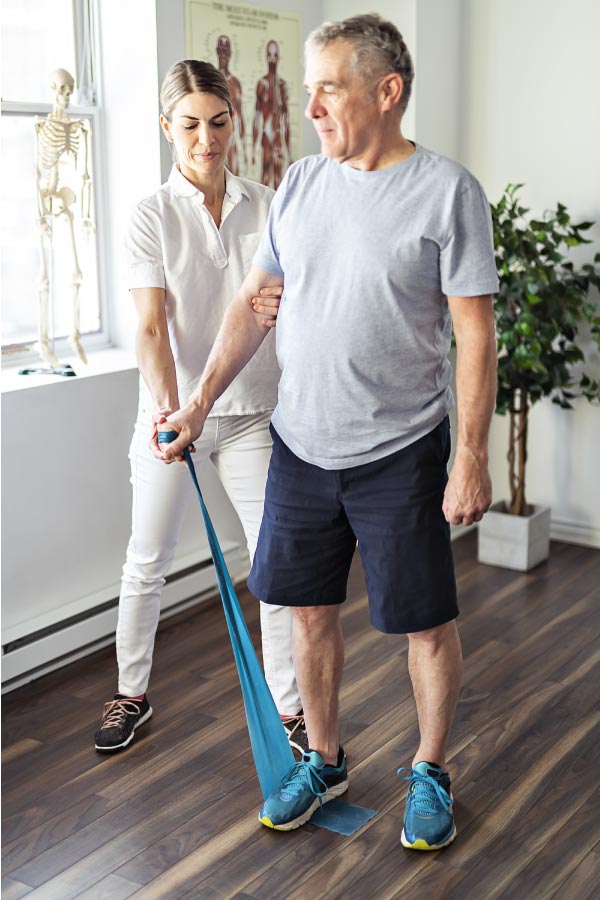 Physical Therapy and Pain
At Lee Miller Rehab, physical therapy for pain management is not a "one size fits all" approach.  We tailor our therapies to your individual needs.  We understand that movement can be painful, but we also understand that there is a purpose behind the pain.  With proper treatment, we can help you move past the pain and restore your quality of life.