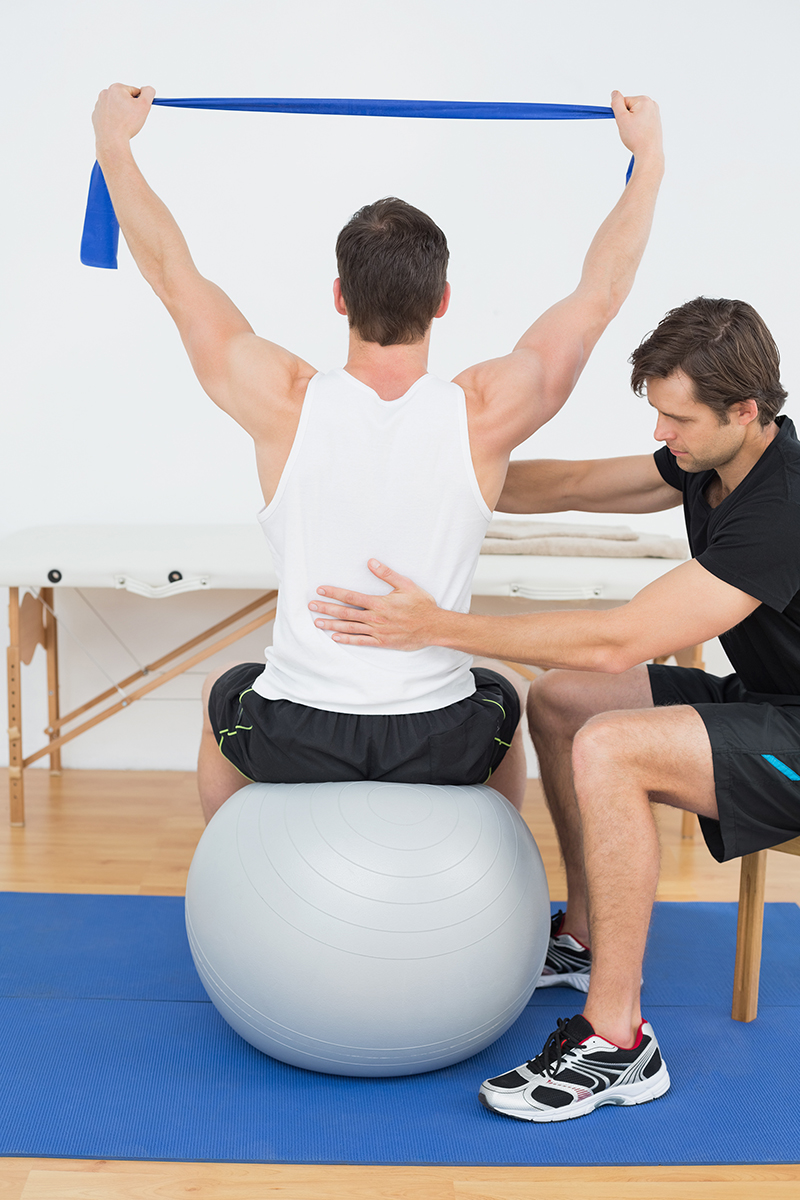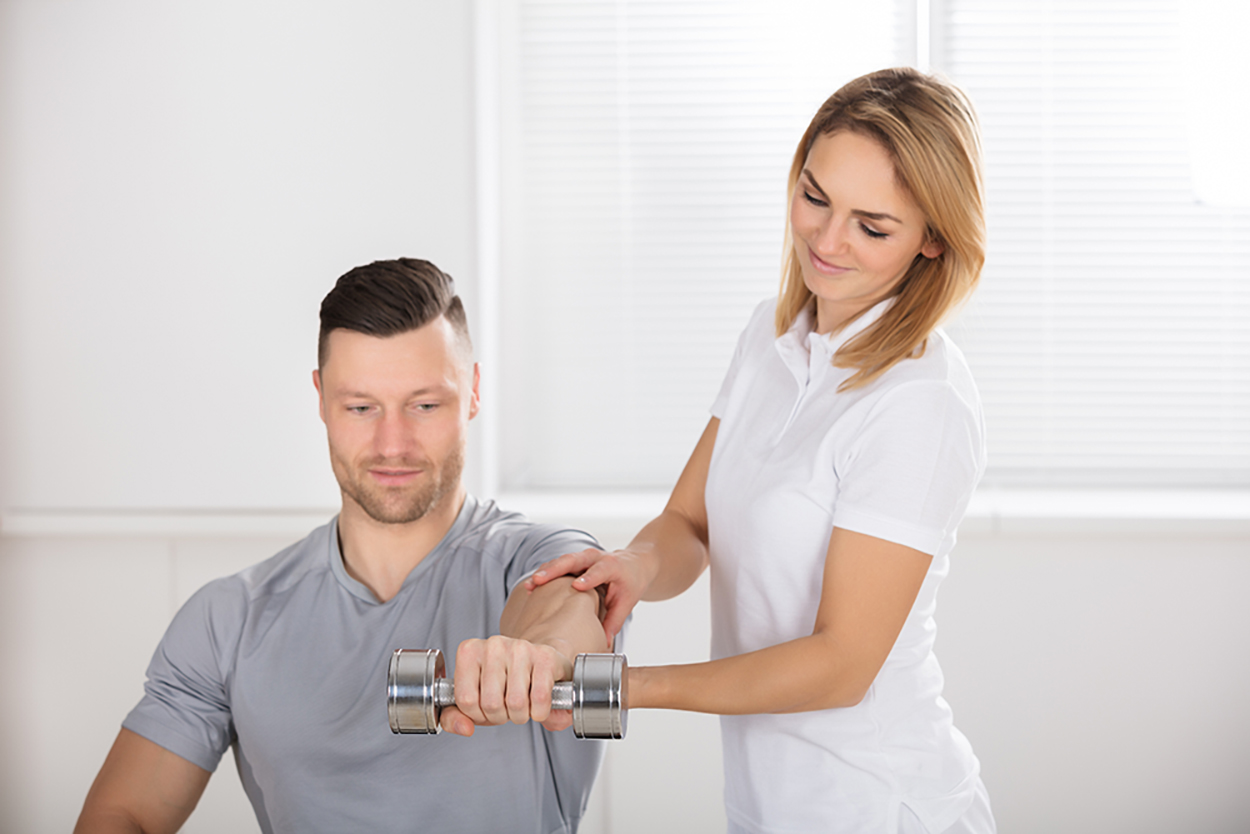 First Evaluation
During your first visit there will be a thorough evaluation on which we will develop your plan of care to achieve your highest possible level of function. Whether you want to return to work, hobbies, athletics, or pain-free every day living, Lee Miller Rehabilitation can help!
Cancellation Policy:
As a courtesy to other patients we ask that you give us 24 hours notice if you need to cancel an appointment. Patients may be charged a fee for not canceling within the appropriate time frame.
What to Bring
Please bring your insurance ID card, photo ID, and any medical documentation related to your injury including prescriptions and test results. Wear comfortable clothing. For leg or back injuries, please wear shorts or loose fitting pants and tennis shoes. If your injury is related to your arms or neck you can wear a loose fitting t-shirt. Gowns are available as needed.
What Expect
Please arrive ten minutes early to your appointment so that you have time to fill out initial paperwork.
During your first visit you will meet with your physical therapist who will review your medical history and evaluate your injury and will discuss your goals for physical therapy. A customized treatment plan will be developed and you may be given a home exercise program. Patients are usually seen two to three times per week at the beginning of treatment.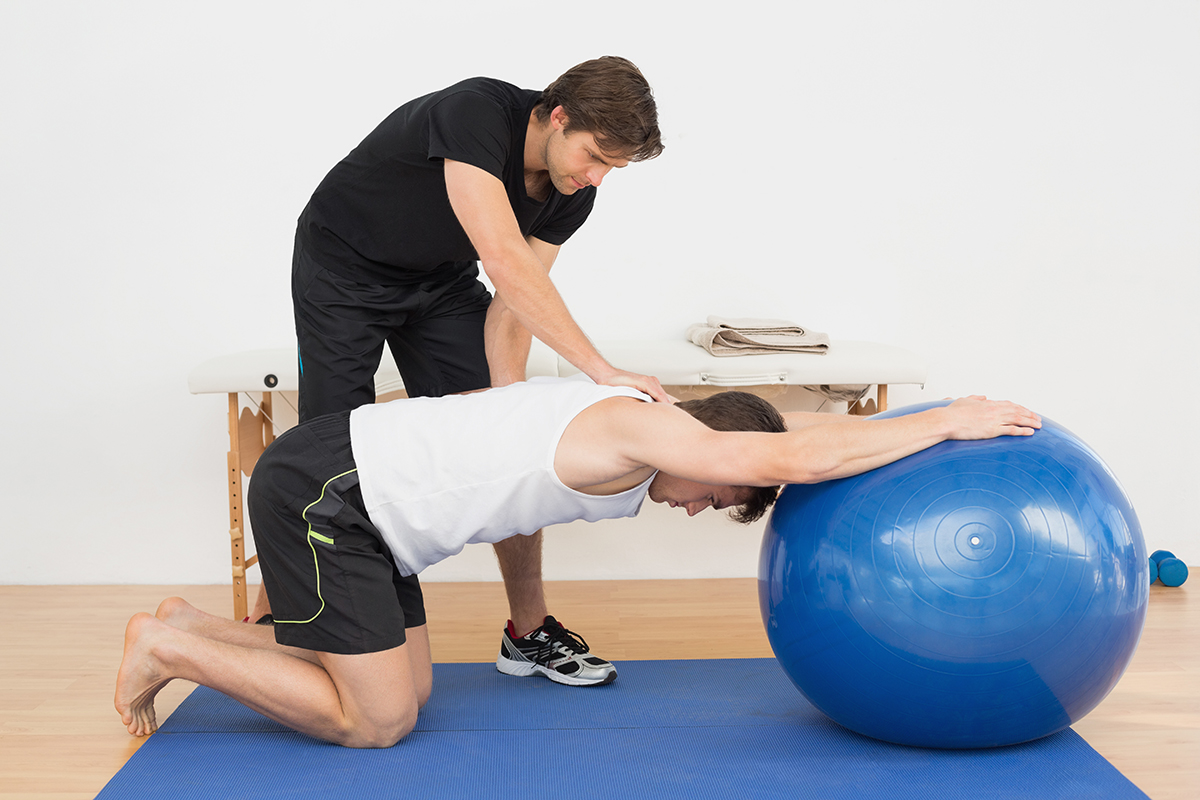 Frequently Asked Questions
Will my insurance cover physical therapy treatments?
Most every insurance carrier includes a provision for PT treatments, including Blue Cross/Blue Shield, GEICO, Hartford, Injured Worker's Insurance Fund, Kemper National, Medicare, Prudential and dozens more. If you are not sure about coverage just call our office. Our knowledgeable and friendly office staff will help facilitate the paperwork between you and your insurance carrier by the time you come in for your first visit.
What should I wear to my appointments?
For leg or back injuries, please wear shorts or loose fitting pants and tennis shoes. If your injury is related to your arms or neck you can wear a loose fitting t-shirt. Gowns are available as needed.
Is it difficult to get an appointment?
Not at all. We have appointments during the day and at night. We are also open on Saturdays, when needed. For added convenience we have two locations, both with free parking.
How do I know if I need physical therapy?
Physical therapy can help with literally dozens of illnesses and ailments that may prevent a person from performing normal daily functions at work, school or home. If you are not sure you can be helped, just call and we'll speak with you over the phone. Of course, many times your doctor may recommend physical therapy treatment. The bottom line? If you have pain, we can help.
What should I bring to my first appointment?
Please bring your insurance card and picture ID, prescription for physical therapy, and any medical reports related to your injury, comfortable loose clothing and tennis shoes.
Do I need a physician referral for treatment?
No. You can come directly to physical therapy without a referral from your doctor. *Insurance requirements may vary.
How long are appointments?
The initial evaluation and treatment visits are about 90 minutes long.
Tell me more about rehabilitation for Medicare Patients.
Our offices are one of the few free-standing facilities in the area which are Medicare certified as outpatient rehabilitation agencies. This enables our Medicare patients to have better coverage for services than most outpatient facilities which have restraints on the amount of service which can be performed – regardless of the need.
"The first time I walked in the door of this therapist office, I was greeted with a friendly smile and felt so at ease. The therapists are very professional and use the latest up to date equipment. I have been going here for two months and it is amazing how much better my neck and shoulder feel. I would highly recommend Lee Miller Rehabilitation."
"I would like to take this opportunity to thank you and staff for all the awesome treatment you have provided me. I have been suffering from knee pain since I was in an automobile accident in 1979. Over the years, the pain in my knees got progressively worse. I was unable to go up and down steps without being in extreme pain. At times when walking, my knees would give way and I either fell directly onto my knees or injured other parts of my body. I was unable to do things I enjoyed, like dancing and exercising. Doctors, specialists and many therapists have treated me for my knee injuries since 1979 without any relief. I met Lee Miller and Associates in October of 2010 when I began treatment under his supervision. Dr. Miller took the time to talk with me and to find out what was working and what was not working from my previous treatment. Thinking outside of the box, Lee tried different treatments on my knees, quickly realized the source of my pain, and began treating me appropriately. Thanks to Lee Miller and Associates, I can now walk up and down steps pain free and my knees have not given way since I have been in treatment. This is the best I have felt in years. Thank you Lee for giving me back my freedom of movement and I look forward to dancing and exercising in the very near future."